It was at this point that Bloch designed the new Éclair propeller, and had it manufactured by carpenters in Paris. His first experience as manufacturer familiarized him with the wide variety of production issues, and above all gave him vital data about a broad range of airplanes, since manufacturers sent him all the associated technical specifications.
At that point, Marcel Bloch decided to become an aircraft manufacturer himself, in association with his friends Henry Potez and Louis Coroller.
They founded the Société d'Études Aéronautiques (SEA) on July 1, 1917, offering their SEA IV twin-seat pursuit and reconnaissance airplane.
The French army ordered 1,000 of these planes in late 1917, but with the war ending just after production startup, only 115 were built. Marcel Bloch therefore shifted his focus to real estate and furniture manufacture while waiting for brighter days.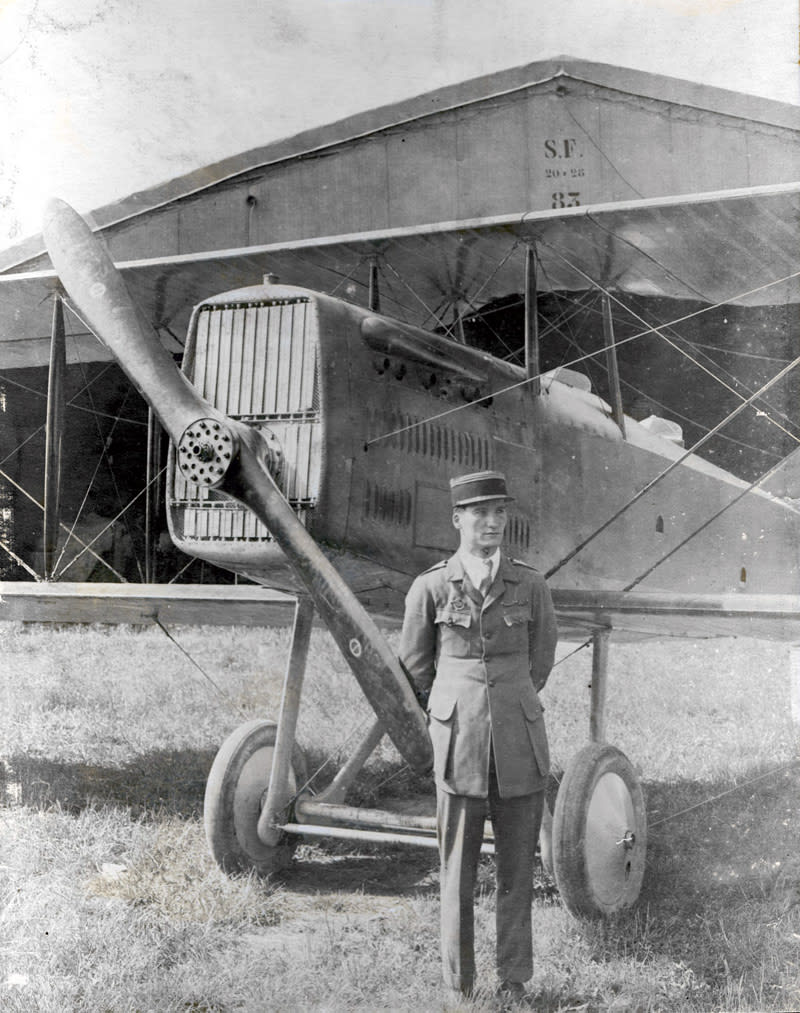 The SEA IV deployed by the 11th squadron.