Dassault Aviation participates in this European Joint Technology Initiative (JTI) that was launched in Brussels on February 5, 2008.
Objectives : reconcile sustainable development and growth in international air traffic; validate the technologies needed for the "green" aircraft due for 2020; and reduce CO2 emissions and perceived noise by 30%.
Benchmark : Budget of €1.6 billion, public-private partnership involving 16 countries, 86 organizations, 54 manufacturers, 15 research centers, 17 universities and the entire European aeronautical supply chain.
Clean Sky is structured around six "Integrated Technology Demonstrators" (ITD), leading to the construction of ground or flight demonstrators (tests of the first demonstrators 2013-2014):
Smart Fixed Wing Aircraft – SFWA,
Green regional aircraft and helicopter,
"Green engines" platforms,
Systems for green operation and eco-design, etc.
Representing the business aviation industry, Dassault Aviation is working closely with Airbus on the SFWA, to study a wing of the future and reduce engine acoustic impact.
Dassault Aviation is also jointly responsible for the Eco-Design ITD. This demonstrator aims to reduce environmental impact during aircraft production and decommissioning, and to develop "clean" onboard energy systems (e.g. the "all electric" aircraft).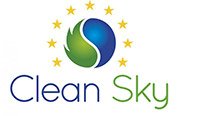 For Dassault Aviation, the Clean Sky project is a key step to bringing technologies and concepts to maturity for use on future Falcon business jets.
The environmental performance of conceptual virtual aircraft, combining the technologies under study in all Integrated Technology Demonstrators, will be compared to the performance of current aircraft, to provide an overall assessment of the expected benefits of Clean Sky technologies by 2020.