An aircraft's environmental performance is assessed over its entire lifecycle. At Dassault Aviation, we design products that are increasingly respectful of the environment, from development through to decommissioning. Our efforts include using renewable materials, increasing the service life of structures and striving for "greener" production.
Benchmark: Falcon business airplanes are the most fuel-efficient in their category. Compared to the competition, the estimated difference in consumption is 30%, for similar standards of comfort and performance. This achievement has a positive effect on air pollution by reducing carbon emissions.
Fundamental principles of eco-design:
The optimization approach creates airplanes offering lower fuel consumption for the same standard of comfort and performance.
Integrated digital flight control and smart flight systems save time and energy. Wings and low-bypass engines enhance aircraft aerodynamics.
The weight of structures and systems is minimized by using composite materials, reducing the number of fasteners, lightening internal fittings, and replacing hydraulic equipment by electrical systems.
Working with engine manufacturers reduces the aircraft's acoustic signature.
Intensive use of computer modeling avoids the materials and energy needed to build and test models and prototypes.
For the next generation of aircraft, accurate simulations of pollution and noise impact are being used right from the preliminary design stage. This optimizes aerodynamics, structure, noise and pollution.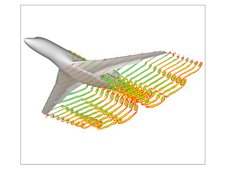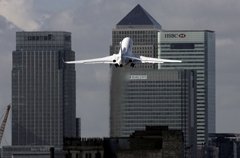 Today, conducting research into eco-design and more broadly into product development based on "ecolonomic" criteria (ecological and economic) is vital. These criteria are becoming a factor in the assessment of product performances.
For many years now, Dassault Aviation has been conducting Life Cycle Analyses with the aim of modeling the aircraft and its related production chains. Once finalized, this tool will allow us to assess the potential environmental impacts of various technical hypotheses, as soon as we begin designing a new product.
Eco-design research activities are covered in the "Research and the future" section.