An aircraft's environmental performance is assessed over its entire lifecycle. At Dassault Aviation, we design products that are increasingly respectful of the environment, from development through to decommissioning. Our efforts include using renewable materials, increasing the service life of structures and striving for "greener" production.
Benchmark
Falcon business airplanes are the most fuel-efficient in their category. Compared to the competition, the estimated difference in consumption is 30%, for similar standards of comfort and performance. This achievement has a positive effect on air pollution by reducing carbon emissions.
Fundamental principles of eco-design:
The optimization approach creates airplanes offering lower fuel consumption for the same standard of comfort and performance.
Integrated digital flight control and smart flight systems save time and energy. Wings and low-bypass engines enhance aircraft aerodynamics.
The weight of structures and systems is minimized by using composite materials, reducing the number of fasteners, lightening internal fittings, and replacing hydraulic equipment by electrical systems.
Working with engine manufacturers reduces the aircraft's acoustic signature.
Intensive use of computer modeling avoids the materials and energy needed to build and test models and prototypes.
For the next generation of aircraft, accurate simulations of pollution and noise impact are being used right from the preliminary design stage. This optimizes aerodynamics, structure, noise and pollution.
Today, conducting research into eco-design and more broadly into product development based on "ecolonomic" criteria (ecological and economic) is vital. These criteria are becoming a factor in the assessment of product performances.
For many years now, Dassault Aviation has been conducting Life Cycle Analyses with the aim of modeling the aircraft and its related production chains. Once finalized, this tool will allow us to assess the potential environmental impacts of various technical hypotheses, as soon as we begin designing a new product.
Eco-design research activities are covered in the "Research and the future" section.
Eco-production
Dassault Aviation - V. Almansa
Certified ISO 14001
Between 2003 and 2005, all Dassault Aviation sites were certified ISO 14001, reflecting our commitment to reducing the environmental impact of our production facilities.
Tangible progress in environmental protection has or is being achieved:
Reduced consumption of natural resources;
Lower gaseous effluent by replacing old boilers, purchasing electric vehicles and decreasing use of road transport;
Higher waste recycling rate with a focus on dedicated waste treatment methods;
Reduced use of chlorinated solvents at production facilities;
Qualification of paints for commercial aircraft with low solvent content;
Replacement of products or processes involving hazardous substances (e.g. chrome VI) with healthier, more environmentally-friendly equivalents;
Industrial facility risk management;
Integration of REACH into the environmental policy.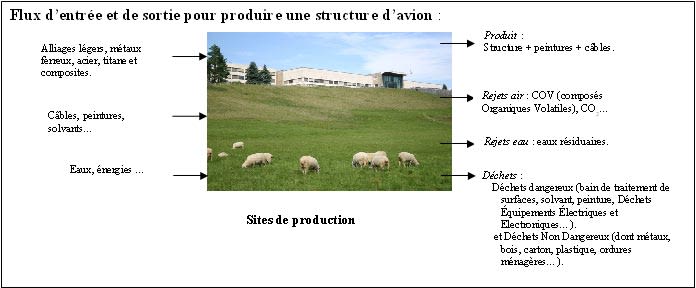 A network of environmental managers
The Company has rolled out the necessary resources to implement the environmental policy. Each of our facilities has named an Environmental Manager who works with a network of sector-specific correspondents in the field.
Twice a year, all plant and corporate environmental managers come together at Company environment seminars.
Each facility organizes local events to heighten staff awareness of environmental issues.
Subcontractor and supplier involvement
Our general terms and conditions of purchase include obligations to protect and prevent risks of impacting the environment.
The performance of industrial subcontractors that may have an impact on the environment is assessed using an environmental questionnaire.
Subcontractor administrative compliance likely to generate environmental impacts is also taken into account.
Subcontractors are actively encouraged to earn ISO 14001 certification or equivalent.